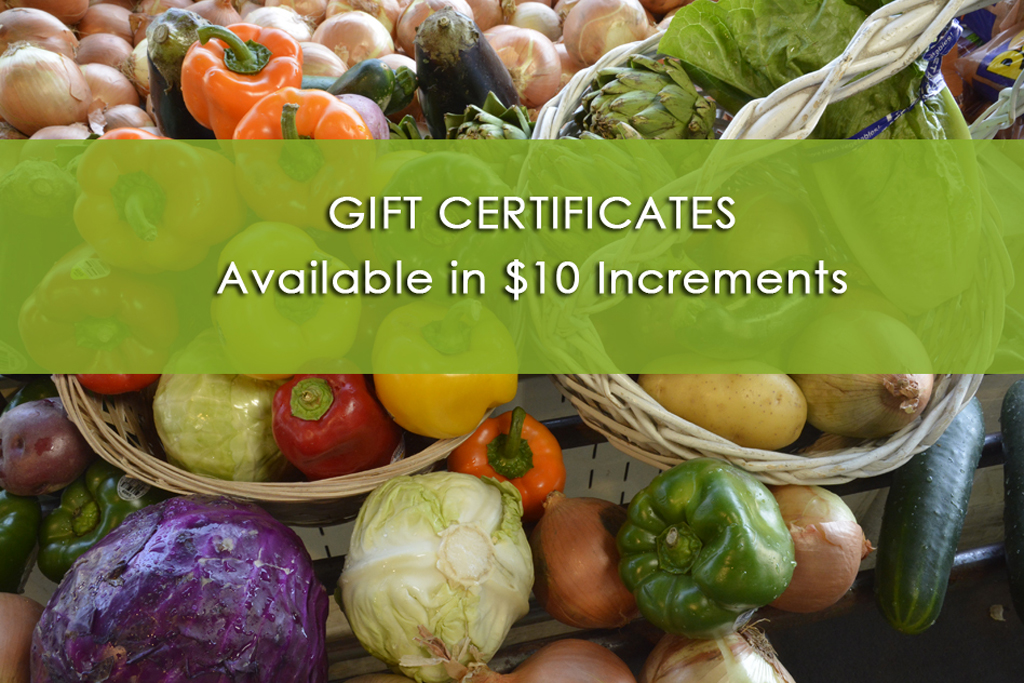 Give The Gift of Healthy Food
Having a hard time deciding on the perfect gift? Give the gift of healthy, local food to your friends, family, co-workers or anyone you care about. That way they can choose their own delicious gift at our open air market!
Yes, it's possible to wrap everything you love about Windmill Farms into one great gift for that special someone you want to show appreciation to. To purchase a gift certificate, simply visit the Windmill Farms store and let a cashier know how much you would like to purchase.
Our gift certificates are available in increments of $10.00, have no expiration date, and can be redeemed only at Windmill Farms Produce in San Ramon, CA (no refunds or cash exchanges).
If you have questions, please contact us here or call us directly at (925) 820-0747 and a cashier or the store manager will be happy to help you.